 Terms of Business

We use high quality natural materials to create our handmade products. The handmade nature and normal natural variation in these materials adds to the uniqueness of each product and no two will be exactly the same.
Colours and textures may not be accurately reproduced on digital media, viewing screens or photographs.
Our garments are made to customer measurements taken by us in person or from measurements provided to us by the customer. We cannot take any responsibility for the accuracy of sizing based on customer-provided measurements. ​
Quotations
Any quotations provided for our goods and services will be honoured for a period of 30 days. During this time, acceptance of our Terms of Business and payment of deposit will secure the price quoted. After 30 days a new quote will need to be sought.

All transactions are in Pounds Sterling
For orders of £350 or less we require full payment in advance.
For orders over £350 a 50% deposit (minimum of £200) is required to cover start up and materials costs, and to confirm your order.
Deposit payments are non-refundable.
Full and final payment, including postage and packaging (shipping) cost, is required on completion of the order and once this is received the goods will be dispatched.
Payments can be made by direct bank transfer, PayPal, or with valid 'The Kilt Experience' Gift Voucher/s.
Gift Vouchers
For payment using Gift Vouchers, the order must placed and confirmed within the voucher's validity period.
Valid Gift Vouchers can be exchanged for goods and services up to the stated value.
Valid Gift Vouchers can be accepted in full or part payment of the order.
For orders worth less than the stated value of the gift voucher no change will be given.
Gift Vouchers are not redeemable for cash.
Gift Vouchers are non-transferable – they can be redeemed only by the named gift recipient.
Replacements for lost or stolen vouchers will not be provided.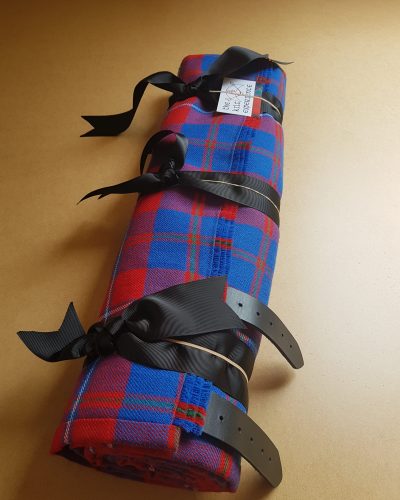 Shipping cost will be quoted separately from goods and will include tracking and cover.
Shipping cost will be calculated according to weight and size of the goods and will include packaging and handling fee.
Goods will be shipped in 1-3 business days after the order has been completed, and once final payment has been made.
Typically, it takes up to 2 weeks to ship internationally so please allow plenty of time for your order to arrive, especially if it is for a special occasion.
Please note that the customer is responsible for any and all import duties and customs charges that may be incurred; we have no control over these charges and cannot predict what they may be.
We are not responsible for your order's time in customs; delays can occur due to customs or mail work, weather conditions or any other circumstances that are beyond our control.​

The majority of our garments and products are made to measure and made to order and therefore we are unable to accept returns or offer exchange or refunds on these bespoke items. These include, but are not limited to, our handsewn made to measure kilts; leather sporrans; leather sporran belts and kilt belts; and our tailored made to measure tweed waistcoats and jackets.
Only if goods are defective or not conforming to details explicitly described in our written communication with you, can we offer refund or exchange. You must notify us immediately of defective goods, and these should be returned to us within 14 days.
Note that all transactions are in Pounds Sterling and as such refunds for defective goods will also be in Pounds Sterling. Please be aware that the sum refunded to you in Pounds may be greater or lesser than that originally deducted due to fluctuations in currency exchange rates which we have no control over.
We will use the same method to refund as that which you originally used to pay; either bank transfer or PayPal.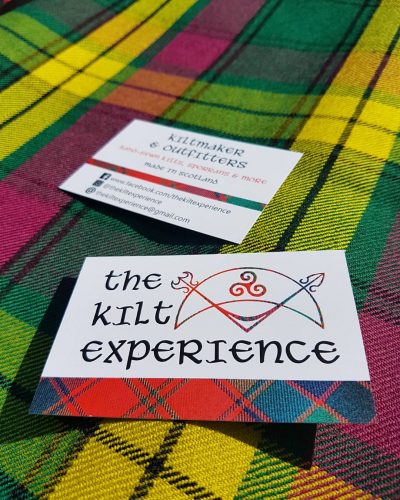 Online dispute resolution
Alternative dispute resolution can take place in various ways, including face-to-face, by telephone, in writing or online. To encourage the use of online dispute resolution (ODR) there is the European ODR platform, which allows consumers, traders and ADR providers to file, respond to, and handle disputes (including disputes where the trader and consumer are in different countries within the EU) online. CTSI runs the ODR Contact Point website, which is designed to help consumers use the European ODR platform.
Our contact email address for The Kilt Experience is: thekiltexperience@gmail.com