OUR STORY Our Kilt experience Journey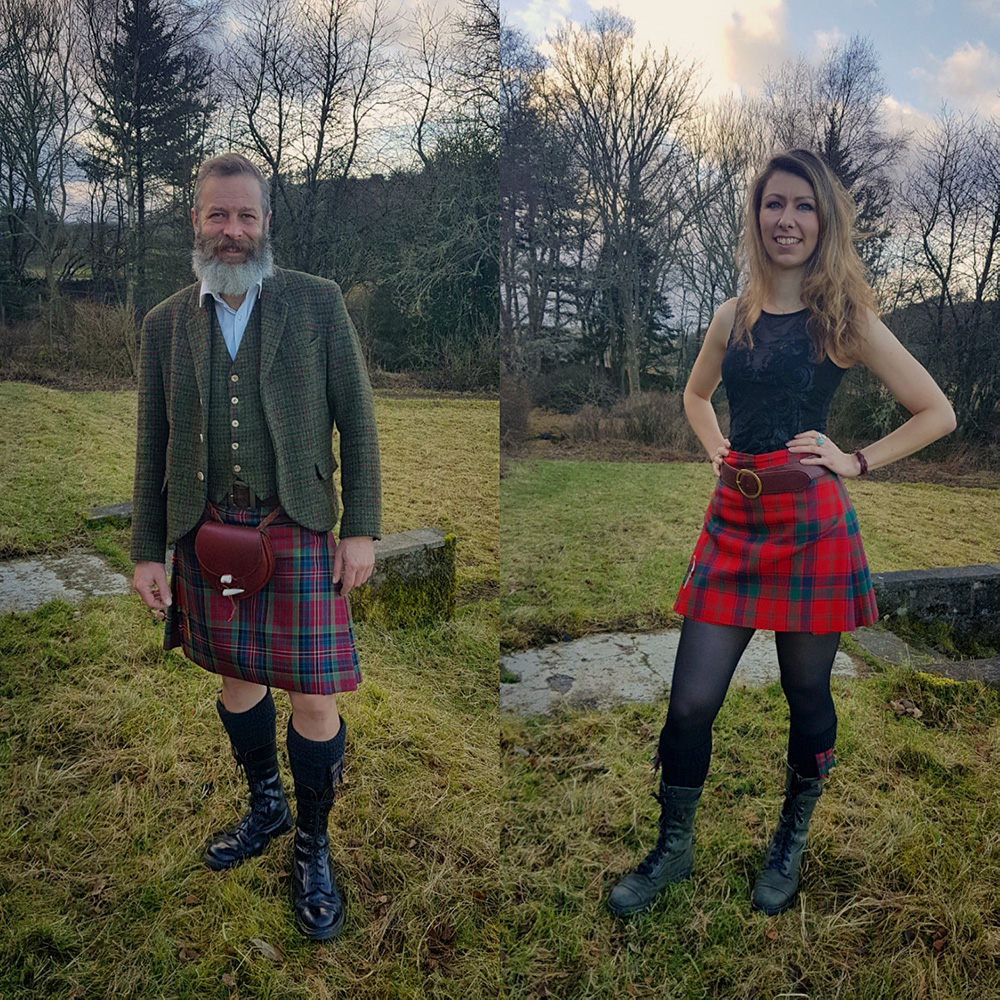 In the beautiful Scottish Borders

The Kilt Experience is based in Scotland's beautiful Borderlands. Our workshops are part of our smallholding, set in a remote river valley in the heart of the region's rich textile heritage. Kiltmaking and Bagpiping complement our essentially crofting lifestyle.
Performing at events and historical commemorations over the years has drawn us into an appreciation of the development and heritage of the kilt and kilt outfits.

Our own journey into kiltmaking began when an ancient, much-loved and well-worn kilt needed repair. The difficulties we had in finding a kiltmaker to do this sympathetically prompted us to research historical garments. This inspired us to study and learn kiltmaking, sporran-making and outfitting skills ourselves.
As our interest in kiltmaking grew, we became aware that although most kilt-owners enjoyed wearing their kilt for special occasions, many were also enthusiastic about wearing their kilt more frequently. Surprisingly, there appeared to be a number of reasons why they weren't. Some cited badly fitting kilts, concern about the suitability of matching outfits and confusion around 'accepted' conventions, as the reasons why they lacked confidence.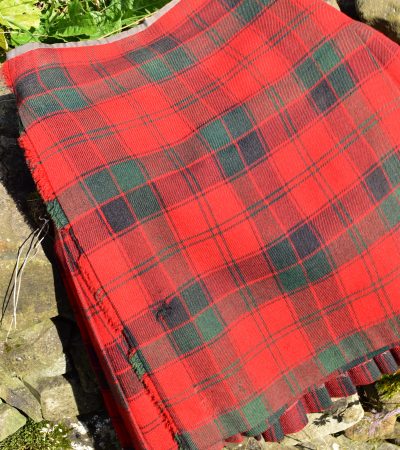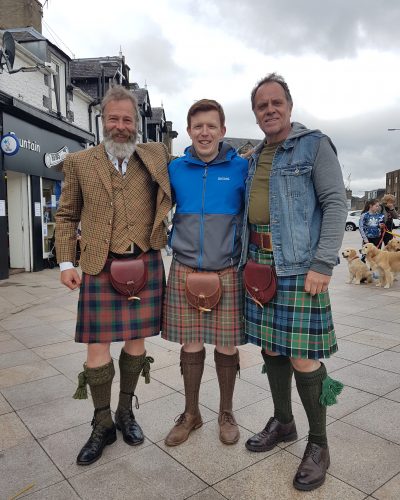 Our Vision to liberate the kilt

This created a challenge for us, inspiring our vision: to liberate the kilt from the wardrobe by giving our customers confidence and pride in their kilt outfit and to encourage kilt wearing for all occasions and everyday wear.
To this end we have made it our business to tailor your kiltmaking and outfitting experience around you.

As our customer we want to understand your expectations. We will listen, we will suggest and advise. You will be involved in every step of the process and together we will create your Kilt Experience.
The quality and provenance of our tartan and tweed, the attention to detail in our hand-stitched kilts and sporrans, and the care in creating complementary outfits will be at the heart of your Kilt Experience. This will give you confidence in the fit of your kilt and in wearing your distinctive outfit; choosing which conventions you accept or decline.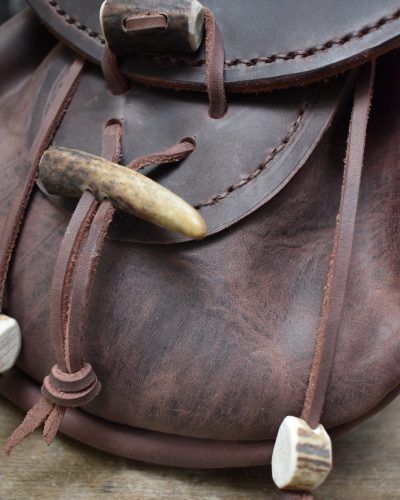 is made up of just two pairs of creative hands: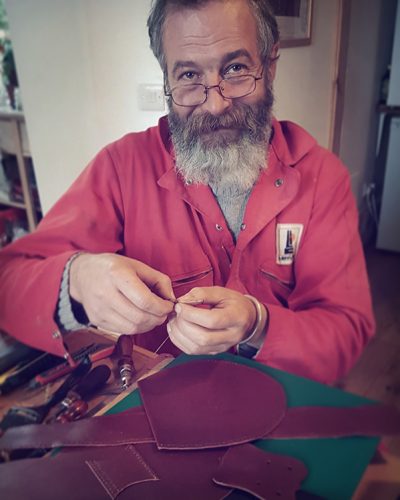 Ant is our maker of traditionally hand-sewn sporrans and leatherwork and traditional antler buttons. In addition, he is an accomplished professional bagpiper and every-day kilt-wearer. He also makes traditional sheep-skin bagpipe bags and builds beautiful dry-stane dykes.
Zoë is traditionally trained in hand-sewing kilts and has adapted the kilt design to incorporate a more flattering detail to include a wider range of kilt-wearers. Apart from kiltmaking, Zoë enjoys painting and photography, and undertakes all the marketing and management of The Kilt Experience facebook & Instagram platforms and website.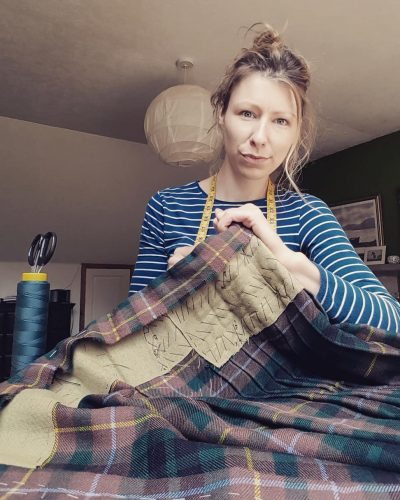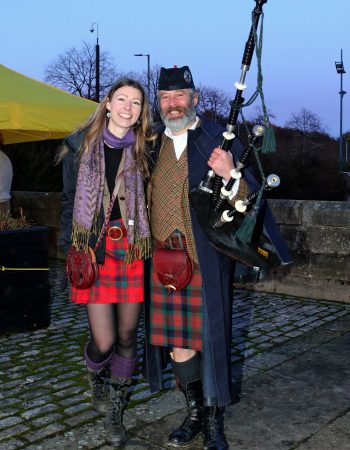 In our research we have encountered many kiltmakers and craft-workers whose generosity and support have encouraged us to share our passion and enthusiasm through The Kilt Experience, which we launched on social media in May 2018.
Thanks to all who have shown us love and support on our Kilt Experience Journey, and for your continued support in our wee business.