What We Do We Create Distinctive Kilts & Outfits!

At The Kilt Experience we design and create bespoke kilt outfits. We enjoy working with traditional materials from fantastic local textiles to outstanding leathers and native antler.
Our quality made-to-measure kilts, sporrans and leather goods are hand-stitched locally by us at our workshops in the Borthwick valley, while our bespoke kilt jackets and waistcoats are handmade by our traditional tailors, also in Scotland.
As no Kilt Experience is complete without the music of the Great Highland Bagpipe, we are pleased to offer a Piper for Hire to help make your memorable event exceptional.
We are continually developing our authentic range of kilt-wear products which will be showcased on The Kilt Experience facebook and Instagram platforms.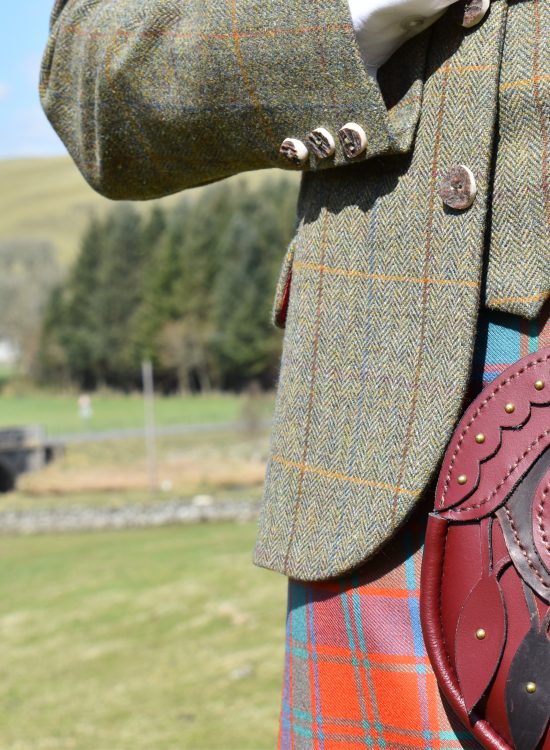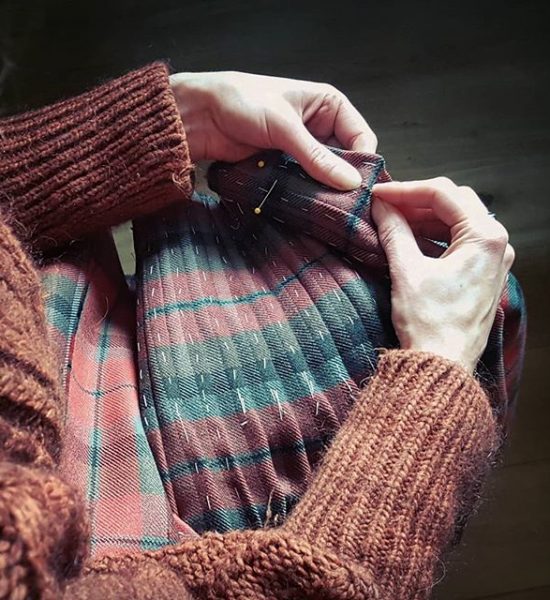 Our quality handmade products have a genuine life-long value which is exceptional in an era of disposable commodity.
The authentic kilt tradition creates durable garments and products which can become a personal legacy, handed down through generations. 
This tradition demands the highest quality materials and skills which has been an inspiration in the creation of The Kilt Experience.

Kilt-wear styles have developed considerably over the last 300 years and we recognise that this evolution continues. In developing our own kilt-wear creations we have sourced traditional materials and use traditional skills, so whether we are creating traditional or innovative kilt outfits we ensure heritage is respected.
We are mindful of the need to nurture these heritage skills and won't compromise on quality or cut corners in manufacture to reduce cost.
Where possible we source our materials and supplies from local Scottish businesses and are privileged to have such fantastic tartan, tweed and knitwear mills on our doorstep in the Borders.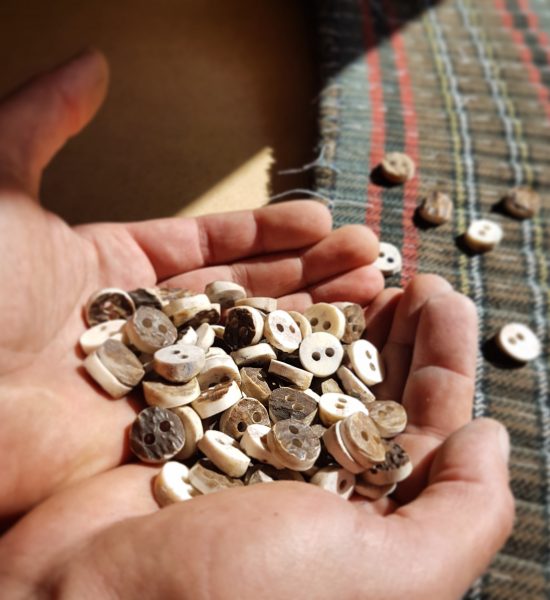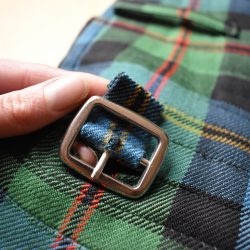 Stitch in Time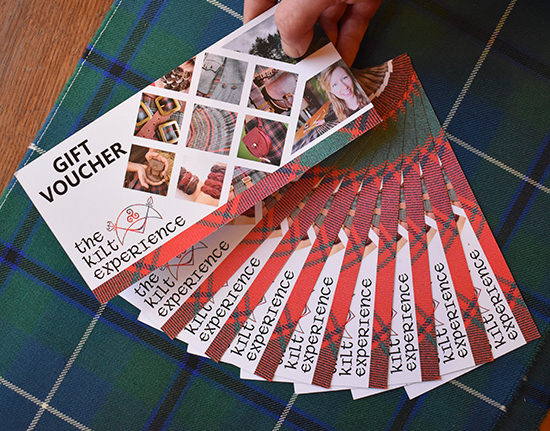 We are pleased to offer The Kilt Experience Gift Vouchers which can be redeemed against a range of our products and services, such as our bespoke handmade sporrans, or for hiring our Professional Bagpiper to perform at your event.
The Kilt Experience Gift Voucher allows the beneficiary to decide on the type and style of kilt-wear product to complement their existing kilt outfit or start on a completely new Kilt Experience journey, and can be used in part payment.
Our customers have found our Gift Vouchers a fantastic way of providing a communal birthday, anniversary or wedding gift (which may be beyond the budget of the individual), such as a handsewn kilt or full kilt outfit. We are happy to discuss requirements and assist in making this type of arrangement.