 Professional Piper
Make Your Special Event Exceptional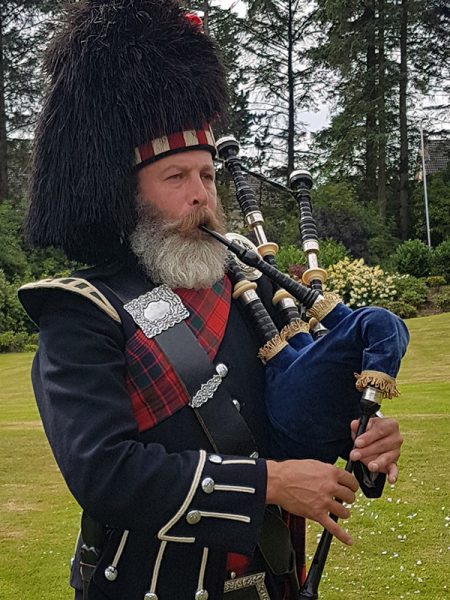 Having played Highland Bagpipes since childhood, Ant has enjoyed competing with a number of Pipe Bands including Inverness, Northern Constabulary, Hawick and Scottish Borders; winning the World Pipe Band Championships with Scottish Borders Pipe Band in 2011.
For nearly 40 years, Ant has performed for weddings, whisky tastings, Burns' Suppers and corporate events, participated in festivals across Europe, and played at theatrical productions during the Edinburgh Festival Fringe.

Ant can perform in a range of costumes from 18th Century féileadh-mór (belted plaid), to Full Dress military uniform.
Normally though, the client preference is a simple tweed jacket and kilt.
As well as Highland pipes – Ant plays a beautiful set of 1915 Henderson bagpipes – he can also perform with lowland (Border or Reel) pipes.
For our bagpiper's engagements, Ant is prompt and, after fully discussing client requirements, performs as required in a relaxed and efficient manner. During nearly 40 years of performance Ant has developed a flexible professional approach and is able to accommodate most client requests.​